Regular price
Sale price
$244.00
Unit price
per
Sale
Sold out
Magura MT5E
MT5e – Maximum braking performance for any road conditions
The MT5e brakes everything… even the engine!
Specially developed for S-Pedelecs, the MT5e has an integrated switch for motor and brake light.
The high braking force of 4 pistons and its fine modulation make the MT5e a sure-footed companion. We guarantee that.
EBIKE TECHNOLOGY
A mechanical switch in the brake bracket activates the brake light before deceleration begins and also controls the drive cut-out for maximum safety.
RADIALES DESIGN
The radial design of the brake master ensures low friction, reducing transmission losses.
It also enables the conversion of (small/large) transmission ratios, which improves modulation and control.
The 4-piston brake calliper forged in one piece has a high degree of rigidity, resulting in outstanding braking force and the best possible modulation.
TECHNICAL DETAILS
Scope of Use :

 

S-Pedelec
Weight :

 

275 g
Master

 

Material: Carbotecture, Flip-Flop-Design
Lever Blade :

 

2-Finger, Aluminium with switch
Hydraulic :

 

Yes
Brake Fluid :

 

Royal Blood (mineral oil based)
EBT (Easy Bleed Technology) :

 

Yes
Bite Adjust :

 

No
Reach Adjust :

 

Yes, 3mm allen key
Banjo Fitting :

 

Yes
Pistons :

 

4
Tubing :

 

MAGURA Disctube
Shift Mix :

 

Yes (optional)
Remote Mix :

 

Yes (optional)
Recommended Rotor :

 

Storm HC
eBike Switch :

 

Yes
Mounting :

 

PM/IS
Colors :

 

Black (Master), Black (Caliper)
5-YEAR LEAK PROOF GUARANTEE (Applicable only to MAGURA Singapore set)
In addition to the statutory warranty, MAGURA grants the FIRST BUYER a 5-year leak proof guarantee on brake masters, calipers and cylinders if the brake is mounted on a bicycle/PMD as original equipment or has been purchased from a dealer as a retrofit. The guarantee is valid for five years from the date of purchase. Registration for the 5-year leak proof guarantee is not necessary.
This additional guarantee does not apply if the brake components have been damaged by the following:
Improper use or crash damage
Using the brake with parts from other manufacturers, in particular, brake pads, rotors or hose
Changing the surface of the brake through painting, etc.
Any attempt to partially or completely disassemble the brake master and/or caliper and/or brake cylinder
Brake adaptations
Improper maintenance
Transport damage and/or loss
Incorrect tightening torque
Mounting on a Road Bike
The brake hose is expressly excluded from the guarantee!
We expressly point out that a guarantee case can only be processed if the purchase receipt received from the dealer is enclosed! Shipping and installation costs will not be reimbursed! Send your guarantee case to your dealer
cubeRpedia is the authorised dealer for MAGURA Singapore.
Purchase from us for Authentic Local MAGURA Brakes & Accessories.
*cubeRpedia technician is certified MAGURA INSTALLER by MAGURA Asia Limited Company. 
Share
View full details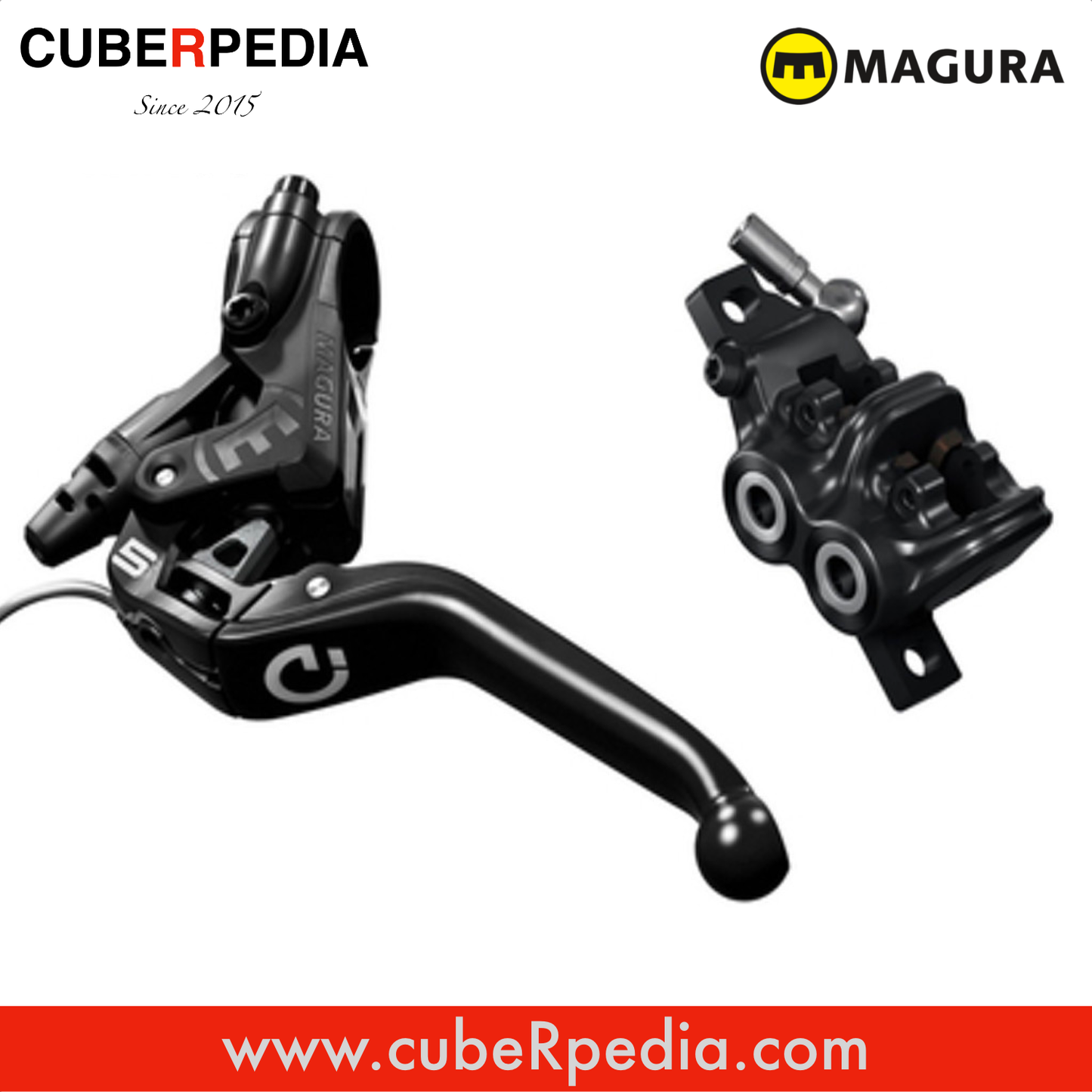 Strong brakes. Recommended for ebike.